Meet the Heartland family.
Heartland was started by a veterinarian, and all our team members share a passion for helping vets succeed. In fact, our mission statement is to improve the lives of veterinarians. When you partner with us, you become a member of the Heartland family too.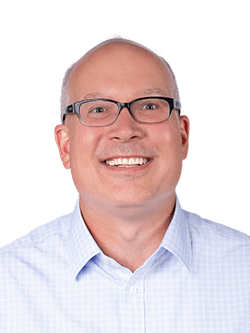 Carl Medlicott, CPA
Chief Financial Officer
Carl has more than 20 years of finance and accounting experience, including nearly ten years in the healthcare services location based business. Carl held senior finance and accounting roles while at Accelerated Rehabilitation, a private equity backed leading outpatient physical therapy company which grew to over 300 locations in eight states prior to selling to Athletico Physical Therapy in 2014. Prior to his work at Athletico and Accelerated Rehabilitation, Carl held a senior finance role at Applied Systems and served as a global accounting executive for the consulting firm A.T. Kearney working across multiple domestic and international offices. He graduated with a BA in Accounting from Northern Illinois University and a Masters of Information Systems from DePaul University.
Want to get to know us a little better? Let's talk.
Whether you're ready to sell, on the fence, or just curious, we'd love to hear about your daily challenges and long-term dreams. It might be the start of a beautiful friendship.