If you have a passion for supporting veterinary teams, we should talk.
Business Development
Forges strong relationships with future partners.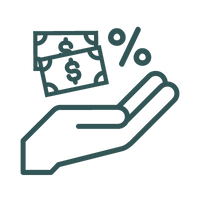 Finance
All the nuts and bolts of payroll, payables, and financial reporting.
Human Resources
Covers everything from benefits management to learning & development, and all the people-focused activities in between.
Marketing
Builds local strategic plans to support our practices with client communication and community engagement.
Operations
Provides day-to-day support and resources to our practices to help them care for patients.
Recruiting
Builds relationships with doctors that are looking for a great company to practice and grow in.
Regional Director of Operations
Position Purpose
The Regional Director Operations (RDO) leads all operations activities associated with assigned practice performance including P&L management, continuous productivity, and process improvement, and overall team engagement.  The RDO is the key conduit and critical link between individual practices and overall Heartland operations.  The primary focus of the RDO is to improve the lives of veterinarians, ensuring that everything impacting the assigned practices, helps to achieve this goal.
RDO Competencies
Improving the lives of veterinarians
Honesty and Transparency
Passionate and Compassionate
Collaborative
Professional
Disciplined
Attentive to the needs of our Partners
Essential Responsibilities
Collaborates with the VP of Operations, and other key staff to identify and drive improved processes for partner practices, reviews and manage costs, and implements efficiencies within a rapidly growing multi-location veterinary organization.
Builds and develops strong relationships with our partner veterinarian practices, doctors, practice managers, technicians, and administrative team members; continually strives to preserve the practice's local identity, culture, relationships, and legacy while providing operational support to ensure successful performance.
Effectively manages the P&L of the assigned practices; creates strategies and plans to achieve financial targets; motivates and engages practice teams in the execution activities.
Works with the operations leadership team to develop, enhance, and execute on growth and ongoing strategic initiatives and planning for all assigned practices.
Supports organic growth, and plays a strong role in the successful integration of newly acquired practices.
Manages practice manager including evaluating performance, creating development plans, and coaching the team towards optimal performance.
Ensures ongoing practice team productivity, collaboration, and engagement; provides coaching, tools, and advice to practice managers to help drive strong team relationships and practice success.
Works to continually improve the lives of Veterinarians when partnering with practice team members, establishing strategies, and creating plans.
Acts as a key company communicator, creating and distributing broad operational or company messages; continually leading and supporting key messages.
Requirements / Qualifications
3+ years in multi-site operations role
Bachelor's degree required or advanced degree
Experience in the veterinary industry, human medical/dental industry, or other physician-focused multi-site industry
Experience managing teams to successful performance
Previous P&L responsibility & budget management experience
Willingness to travel up to 75% of the time
Benefits Offered
Paid time off
Health insurance; dental insurance; vision insurance
Retirement benefits or accounts
Bonus incentive
Flexible work schedules
Career and professional development
Accounts Payable Specialist
Position Purpose
Reporting into Heartland's Accounts Payable Manager, the Accounts Payable Specialist will provide financial, administrative and clerical services.
Essential Responsibilities
Process expense reports
Ensure bills are accurate, approved and correctly entered into system
Record all invoices and payments into accounting system
Coordinate and process invoice payments to vendors using credit cards, checks and ACH
Communicate with vendors regarding status of payments
Maintain files on account status, vendor information, and payments processed
Ensure all vendors are paid on time
Analyze and resolve payable discrepancies
Address vendor queries
Prepare accounting reports on processed data
Review accounting reports to ensure consistency and accuracy of work
File payable work; paper and electronic records
Manage all incoming and outgoing mail
Adhere to and enforce company policies
Requirements / Qualifications
Experience paying for multiple locations
Strong knowledge of the Microsoft Office Suite
Experience with accounting software and accounting procedures preferred
Experience with SAP Concur is nice to have but not required
Benefits Offered
Physical wellness: Health, dental, vision, and voluntary life and disability programs
Mental wellness: Paid time off, flexible work schedules, and EAP
Financial wellness: Bonus incentives, retirement accounts, retail discounts, and access to financial planning tools
Professional wellness: Learning and career development solutions
Integrations Associate
Position Purpose
The Integrations Associate is responsible for activities related to the successful and efficient integration of new partner practices into the HVP organization. The Integrations Associate is responsible for the integration of cultures, back-office services, business processes, marketing, and human resources processes, benefits, and policies.
Essential Responsibilities
Develops and continuously improves an integration playbook to ensure a smooth transition for all new practices.
Acts as a cultural ambassador for HVP.
Provides updates on integration project progress, concerns and challenges; generates appropriate reports and provides workstream status updates.
Begins partnership with Business Development teams at least 30-days before the close date to ensure a smooth transition at close.
Participates in the due diligence process to ensure an understanding of the deal structure and diligence needs.
Partners with Support Center Department Leaders to develop and execute the implementation plans.
Partners with the Human Resources team to obtain necessary employment information from partnering practices and conduct necessary analysis to ensure a smooth benefit transition.
Partners with Finance/Accounting to generate financial practice reporting, Veterinarian compensation strategy, payroll etc.
Leads regular communications efforts with the Business Development and Operations teams through standing meetings, ad hoc connections, and weekly phone call updates.
Coordinates and facilitates any integration issues to ensure they are addressed promptly.
Acts as the lead liaison between HVP and the selling DVM and their practice team.
Ensures high seller satisfaction throughout the entire transition through regular feedback discussions.
Ensures a seamless transition to the RDO at against agreed timeline.
Requirements / Qualifications
Ability to Travel 75% of the time (some weeks/months will require more travel than others depending on Acquisition Schedule.
At least 5+ years of Project Management experience in the healthcare industry.
At least 2+ years' experience leading an implementation or transition project(s) team
Strong Microsoft Office skills including; Word, Excel, PowerPoint, and Outlook.
Benefits Offered
Physical wellness: Health, dental, vision, and voluntary life and disability programs
Mental wellness: Paid time off, flexible work schedules, and EAP
Financial wellness: Bonus incentives, retirement accounts, retail discounts, and access to financial planning tools
Professional wellness: Learning and career development solutions
There are no openings in this area at this time.
Feel free to upload your resume for future opportunities.